IIL is the largest candy manufacturer and exporter in Pakistan, covering all kinds of candies, biscuits, snacks and packaging films, etc. It has cooperated with our company for many years on several equipments. This time, we provided IIL with a set of customized chocolate production solutions to help it open up new chocolate markets in Pakistan and expand its business scale.
Technological Upgrades Help High-quality Chocolate Production
Since its establishment in 1988, IIL has launched a number of brands of biscuits, potato chips, peanuts and other products, forming a relatively complete industrial chain structure.
This time, IIL wants to develop a new chocolate product, but due to the wide variety of chocolate candy products, there are problems such as low production efficiency and unsatisfactory finished product output during the processing process, which has become an urgent issue in the production of new chocolate products by IIL Pain points to be addressed. Therefore, IIL hopes to find a chocolate production line with advanced technology and stable performance.
The chocolate production line produced by our company can improve product quality, improve production efficiency, and reduce waste rate… After long-term market research and inspection and testing, IIL decided to purchase our complete chocolate production solution to solve the processing problems it encountered. And this has become the basis for its creation of high-quality chocolate products.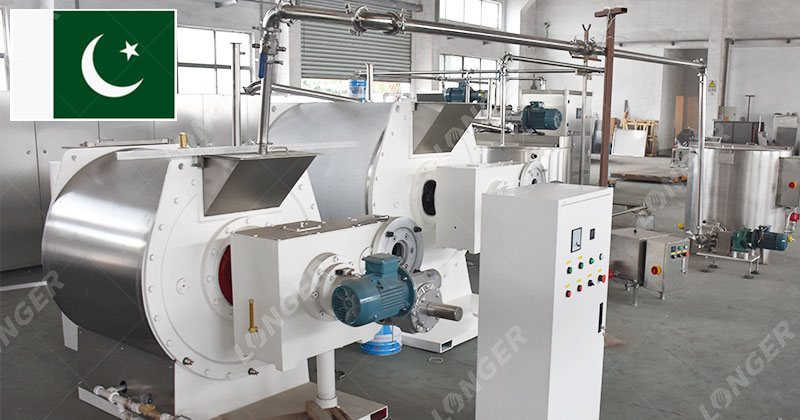 Cooperation is Just the Beginning
The cooperation between IIL and our company has a long history. Two years ago, IIL purchased a number of chickpea sauce line equipment from our company. For a long time, we have also established a close cooperation and communication relationship. So in the planning of the new chocolate production line, IIL also showed great interest in our solution.
Serve Customers With Heart and Professionalism
In order to ensure the success of this set of chocolate solutions, our company has organized a professional service team as technical support. Several video conferences were held, and customized design was carried out according to the needs of IIL. And specially started the processing trials again and again, and finally provided IIL with a complete set of customized chocolate production solutions. For the installation services concerned by IIL, we also promise to provide installation service guidance and related videos to ensure the smooth operation of the entire set of equipment.
"This cooperation experience is very pleasant. They will provide professional technical explanations and services according to our production needs. I always maintain trust in this."

——General Manager of Pakistan IIL Company