Introduction of Chocolate Chips Production Line
This production line is mainly composed of a melting pot, a refiner, a magnetic filter cartridge, a storage tank, a ball mill, a tempering machine, a chips depositing machine, and a cooling tunnel.
It is a fully automatic modern chocolate chip production line.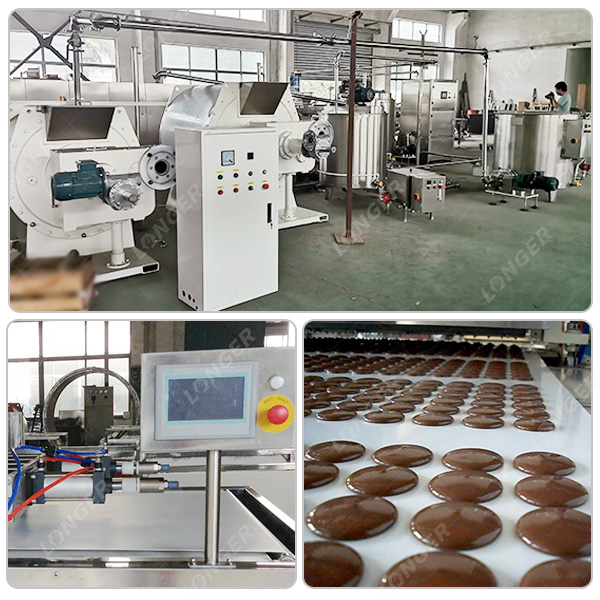 How to Make Chocolate Chips?
1. Melting pot: used to melt solid cocoa butter into liquid.
2. Chocolate refiner: finely grind the chocolate slurry, the average fineness can reach 20μm, and the fine grinding time is generally 16-22h.
3. Chocolate storage tank: store the refined chocolate slurry at the rated temperature.
4. Chocolate ball mill: ideal equipment for high-efficiency fine grinding of chocolate slurry and similar low-fat slurry. Usually combined with the refiner as a single or comprehensive processing system.
5. Chocolate tempering machine: After continuous temperature regulation, the temperature curve of the chocolate slurry meets the technological requirements, ensuring that the chocolate product has excellent crystallization, smooth taste, bright and non-smooth, and good storage performance.
6. Chocolate chip depositor machine: special equipment for producing small particles of drip-shaped chocolate, such as drop-shaped particles, button-shaped particles and other types of particles.
7. Cooling tunnel: continuous circulating refrigeration output system to maintain a constant temperature. High cooling efficiency.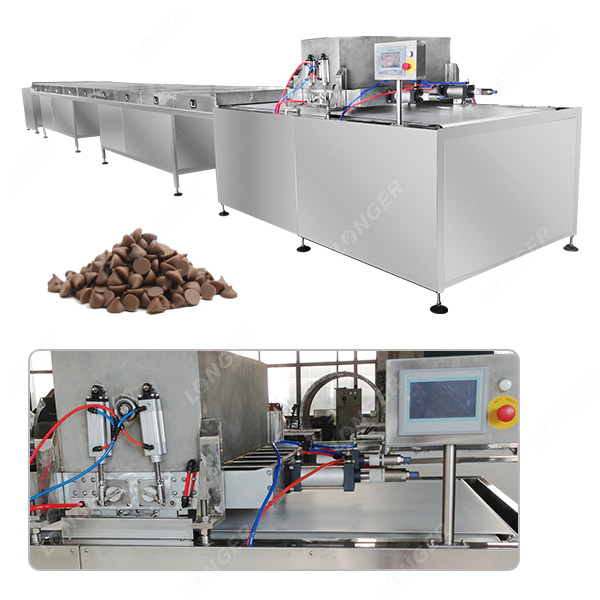 We can customize different solutions according to customer requirements to adapt to customers' different product and output requirements.