Introduction of Chocolate Spread Production Line 
This production line can complete the whole process from raw material mixing, grinding to filling of chocolate sauce. Fully automated equipment, safe, reliable, efficient, and customizable.
Main Features of Chocolate Spread Making Machine Line
Fully automatic chocolate production equipment.
The key components adopt world-class brands such as Siemens, Omron and SMC.
The craftsmanship is excellent, the finished product is of high quality, and the preservation is good.
Corresponding solutions can be configured according to different capacities and processes.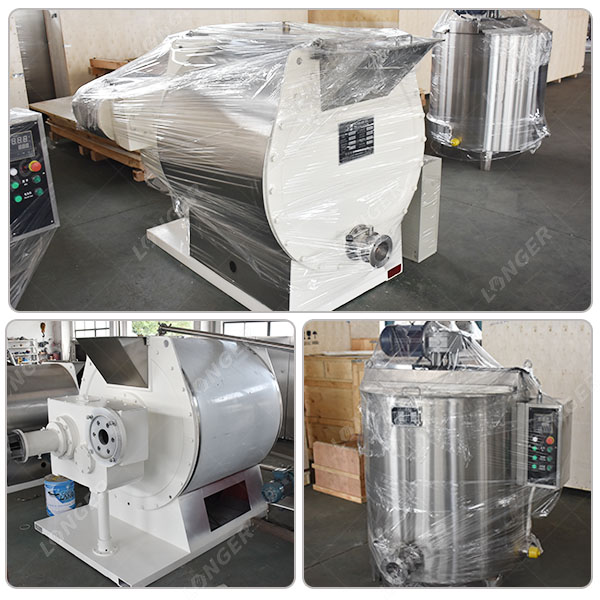 Chocolate Spread Processing Equipment:
1. Mixing machine: Fully mix the ingredients needed to make the chocolate sauce, such as cocoa powder and various additives. Closed design to ensure hygiene.
2. Chocolate ball mill: Efficiently refine the slurry to improve the fineness of the chocolate spread. The fine grinding of the slurry is completed by the rotation of the alloy steel ball driven by the main shaft.
3. Chocolate storage machine: Store the refined chocolate sauce at the rated temperature to meet the requirements of continuous production.
4. Chocolate spread filling machine: This machine adopts piston quantitative, integrating electromechanical and pneumatic. PLC control, stable and reliable performance, high filling accuracy.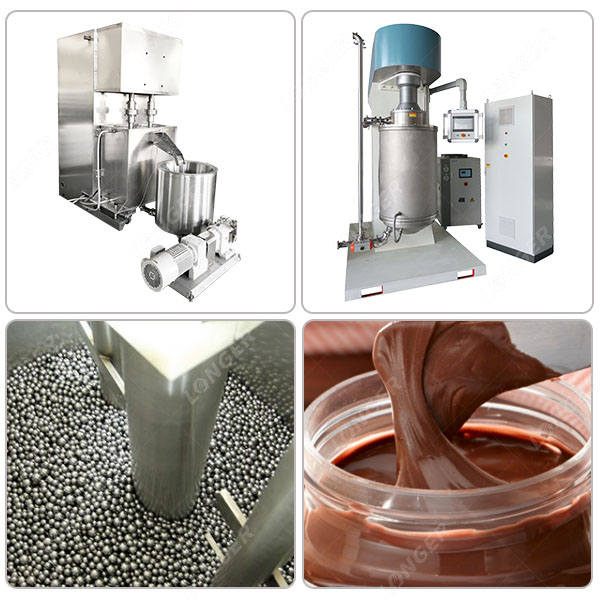 The whole set of chocolate spread production line can be customized solutions according to the user's finished product, process, production capacity, etc.
Please tell me your needs in the form below, or contact Email: serena@machinehall.com