On August 18, 2021, the customer's chocolate melting machine ordered by a British customer is produced and will soon be shipped to the UK. This machine has a capacity of 500L, uses electric heating, a power of 6kw, and automatic temperature control.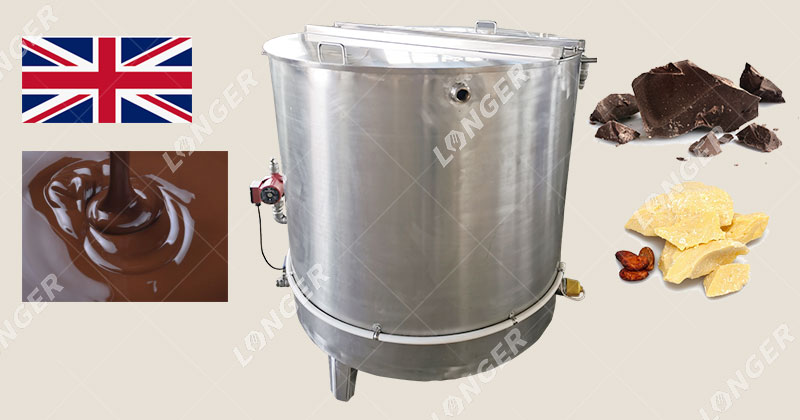 This British client is currently engaged in the chocolate business and has his own factory and shop website. The products are mainly dark chocolate chunks and milk chocolate chunks, which are sold to local retail stores and supermarkets. This chocolate melter machine is mainly used to replace current equipment and upgrade.
I believe this equipment of ours will definitely help our customers' chocolate business. We will provide service for each of our customers for life, so that you have no worries.
Introduction of Chocolate Melter Machine UK
The melting pot is special equipment for melting oil before chocolate production. It can melt solid cocoa butter and cocoa mass into liquid.
The chocolate melting machine has a water layer, and a hot water pipe communicating with the water layer is placed in the inner barrel. Heat the water in the interlayer by putting in steam (or heating an electric heating tube) to keep the water temperature at about 50°C. The hot water is passed to the inner tank to melt the cocoa butter solids placed in the tank.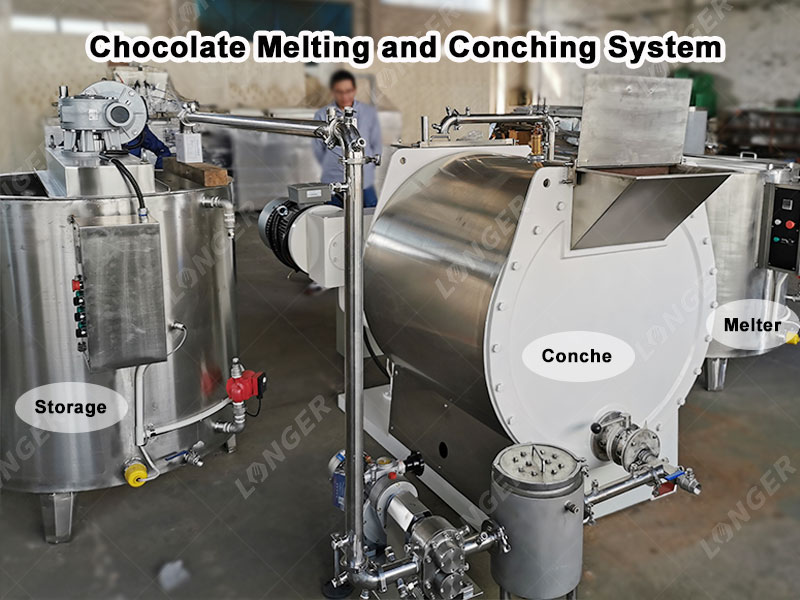 The chocolate melter machine usually needs to be used in combination with a chocolate refiner, a heat preservation cylinder, etc., to produce chocolate sauce, with an average fineness of 20 μm. This is necessary equipment in the chocolate production line.
If you want to start a chocolate production business in the UK, please consult us:
Email: serena@machinehall.com
WhatsApp/Mobile: +8615515597212