In June 2021, a South African foreign trader placed an order for 4 chocolate melangers, each with a volume of 40L. The production has been completed on time and will be shipped soon.
Our partner has been engaged in machinery trading for many years and has many small-scale chocolate maker customers in South Africa, so he will sell these chocolate melanger machines locally.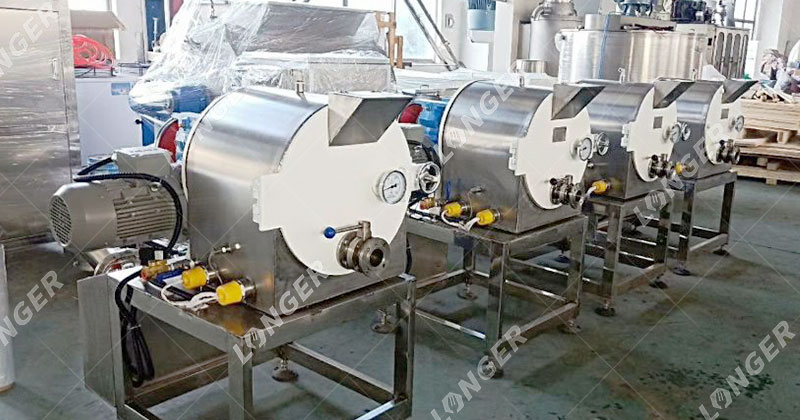 Chocolate Melanger for Sale South Africa
It is mainly used for the refining of chocolate raw materials or mixtures such as cocoa butter, cocoa powder, sugar powder, and milk powder. This equipment can effectively control the temperature of the chocolate slurry to ensure the quality and taste of the chocolate. It is a necessary equipment in a chocolate workshop or a chocolate factory.
It has multiple functions such as mixing, fine grinding, refining, dehydration, deodorization, dilution, and emulsification.
Fine grinding can make the fineness of the material reach 15-20 microns, making the taste smooth and smooth.
The temperature can be controlled by electric heating, and the temperature can be controlled automatically.
The whole refiner machine is equipped with jacket insulation thermometer and slurry temperature measuring thermometer.
Double-layer jacket, good heat preservation performance.
The closed type guarantees the hygiene requirements.
The outer cylinder body is made of stainless steel, which is simple and beautiful.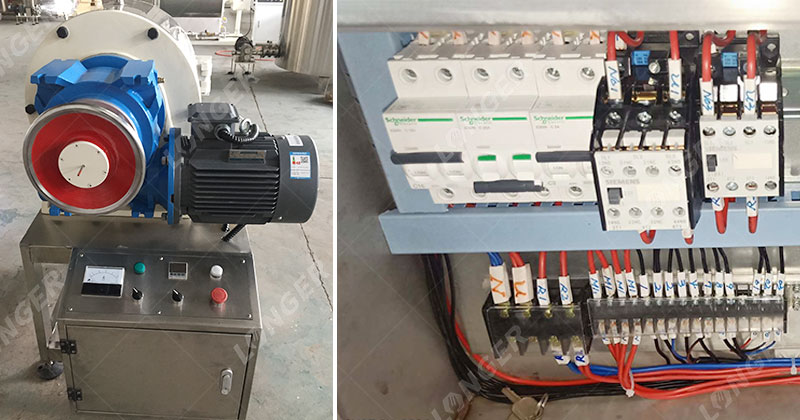 We are very grateful to this partner for choosing us from many chocolate machinery manufacturers at home and abroad. Because our factory has a wealth of manufacturing and export experience, provides high-quality and low-cost equipment, as well as perfect services.
If you also need chocolate making machinery, please contact us:
Email: serena@machinehall.com
WhatsApp/Mobile: +8615515597212