In November 2021, the chocolate ball mill ordered by a Turkish customer was completed, with an output of 250 kg/h.
The customer is an engineer of a chocolate company and got in touch with our company in May 2021. The company has been in the chocolate business for 3 years and has a chocolate factory in Turkey. Currently, it wants to expand its production scale, so it chose to purchase a chocolate ball mill to speed up the production efficiency of chocolate sauce.
The customer knows very well about the chocolate ball mill, because the machine needs to be used in conjunction with the customer's engineering chocolate machine. After in-depth communication with the customer, our engineer provided the company with a customized chocolate ball mill. Customers are very satisfied with our products and services and look forward to more cooperation in the future.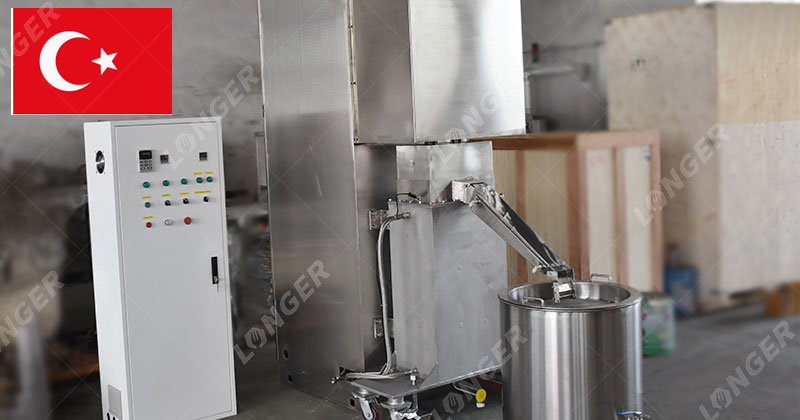 Introduction of Chocolate Ball Mill Turkey:
The ball mill is mainly used to finely grind chocolate slurry. The chocolate slurry is finely ground by friction and collision between steel balls and the slurry, with a fineness of 20-25μm. It can be used in conjunction with a refiner to increase output and shorten refinement time. The chocolate refiner has the advantages of high output, low energy consumption and uniform fineness.
Main Features of Chocolate Ball Mill Machine
It is a combination of mixing, refining and storage. k Save a lot of manpower, material resources and other related costs.
High efficiency. The production capacity is more than 10 times that of traditional refining, which is more suitable for mass production.
Low energy consumption, which can save a lot of electricity bills.
Equipped with an electric heating system, which can keep the chocolate sauce at a constant temperature so that it will not solidify.
The strong magnetic device can filter the steel scraps in the chocolate ingredients/mixture, which is safer and healthier.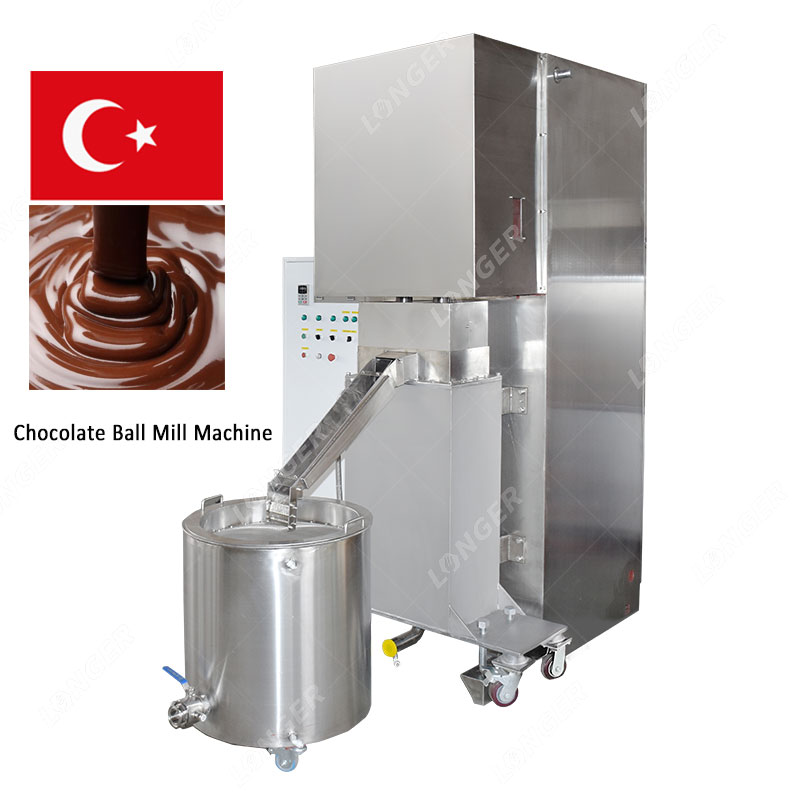 If you also want to get detailed information about this chocolate ball mill, just contact us.
Email: [email protected]
WhatsApp/Mobile: +8615515597212